Hey girls!!!
I have decided that once a month I will release a big mega pack of CU products called CU Hodgepodge :)
Here is the first volume :)
http://www.shabbypickledesigns.com/boutique/product.php?productid=18333&cat=276&page=1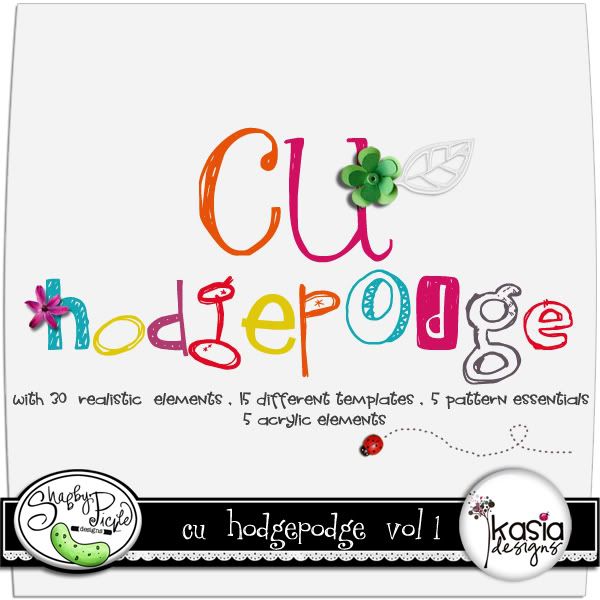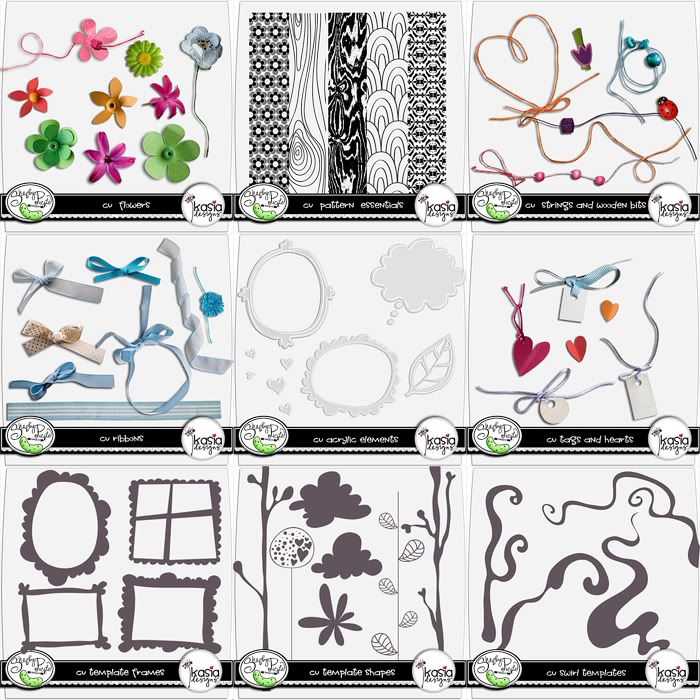 - 30 realistic elements : flowers, ribbons, strings, tags, wooden bits
- 15 different templates
- 5 pattern essentials
- 5 different acrylic elements
All are created at 300 dpi and come as individual png files. No shadows included.
TERMS OF USE :
ALL of my Commercial use products are ONLY for digital designs.
YOU MAY use these patterns to create papers to use in your kits.
YOU MAY use these elements as they are or modified in your kits.
You May NOT redistribute this product in part or whole, in any way.
This includes cd/dvd, graphic collections, email, group or website links.
YOU MAY NOT give my cu products away in freebies.
YOU MAY NOT create templates from them.
YOU NOT use them to make your own commercial use products, create brushes, stamps or overlays from these.
No credit is required.
If you have any other questions regarding the use of my CU items
please email me at :
kasia_sikorska@yahoo.pl
Also there is a special offer too :)

enjoy :)
hugs
kasia